All Services Offered
Residential And Commercial Services
We provide Service For Phoenix Arizona Metro and all surrounding Cities, Towns, and areas.
Repair and Installation Services for Residential Air Conditioning, and Commercial Air Conditioning, Heating, Ventilating, and Refrigeration.
Service experts for cooling, heating, heat pumps, furnaces, air handlers, refrigeration, and all types of HVAC and CRAC Equipment.
Industrial Services
We provide Custom Design, Installation, and Service for  mission critical refrigeration, precision cooling, process cooling systems, data center cooling systems, satellite antenna dishes, communications cooling systems, specialized electronics cooling, and all types of Industrial Air Conditioning, Cooling, and Heating Systems.
Action Contracting Inc
Arizona is home to American Cooling And Heating, however our Action Contracting / Protek Services division provides custom engineering and installation services for commercial clients with national and international job sites, please click on the Logo or call us for more information.
---
Licenses And Accreditation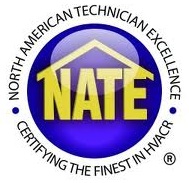 ---
Some Of Our Clients